Prior to commissioning, SNF provides advice and training on the installation and set-up of polymer systems.
Upon installation of SNF-fabricated field equipment, a dedicated commissioning team is mobilized to each site to perform start-up activities and provide training to our customers' operators.
Onsite field service is provided for ongoing polymer projects.  This includes routine fluid testing (viscosities, screen factors, water chemistry), injection pressures, equipment function, general troubleshooting, and sample collection for enhanced laboratory testing.
Operations and Maintenance Support
Upon completion of the start-up and commissioning process, the system is handed over to the customer.  SNF also provides ongoing supervision of the operations or full operation and maintenance of the facilities.  Where requested, SNF can provide contract operations of the polymer facilities.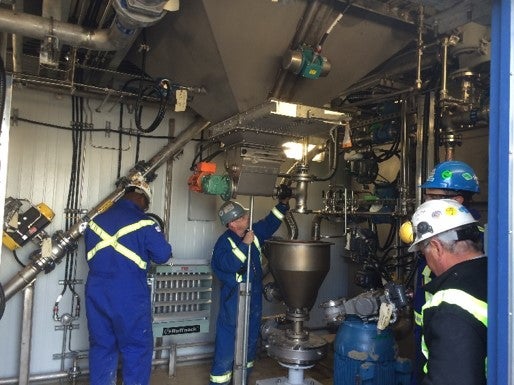 ---