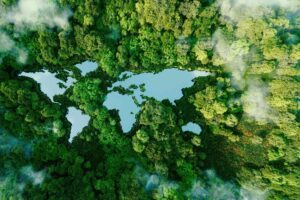 SNF is the world's leading manufacturer of water-soluble polymers and acrylamide monomer, which is the primary ingredient for polyacrylamide-based flocculants. Together with its parent company, The SNF Group, SNF has major production sites in France, Europe, the USA, and Asia, with many smaller plants located throughout the world.
SNF is the only leading manufacturer with an extensive product line that includes:
Cationic monomer
Acrylamide monomer
Solution, powder, emulsion, and mannich grade polymers
Organic coagulants polyDADMAC and polyamine
Dispersants
Regional and state authorities, mines, the paper industry, the textile industry, the tanning industry, the food industry, the chemical industry, and many other types of industries use coagulants and flocculants. The SNF Group is organized to meet all specific requirements by controlling the entire manufacturing process, from raw materials to supplying the final product.
The SNF product range covers all the global water treatment market needs. Our products have been approved by numerous government authorities for use within established standards.
SNF has developed polymers that are suitable for all types of treatment, from the production of drinking water to the purification and dewatering of sludge.
---
VALUES
Since its appearance in Spanish territory in 2007, SNF IBERICA has always followed the same long-term strategy for our development, based on the following principles:
Provide quality service to our customers.
Provide the necessary tools and technical solutions in our fields and sectors of action.
Plan the development of new products and new applications.
Permanent commitment to the training and motivation of our human resources.
Continuous improvement of the environmental impact of products and applications.
MISSION
Bring the entire range of SNF production products, as the world's leading manufacturer of water-soluble polymers, to our national market, providing knowledge and specialized technology for its application.
VISION
Assure our customers, with the most reliable source, the widest range of polymers and services, with the quality and technical features they need to meet their performance targets.
ADVICE
Managing water resources is one of the main challenges we must face in the coming years. The growth in urban development, along with industrialization and the development of irrigation, is increasing the demand for water. The desired improvement in water quality means that we have to use increasingly effective products. The objective is to produce water that complies with current legislation (regulations) using approved processes and products. Given this, SNF IBERICA is focused on offering the best advice to its clients, to achieve the objectives and performance set.
Thanks to the technical expertise accumulated by our technicians, our customers can be sure of an optimal choice of the most suitable reagents for their applications and needs. We have at your disposal technicians with more than 25 years of experience in advising on water treatment.
Through the studies and treatments proposed, we offer our clients an optimal solution for treating their water, which we will control through regular visits and continuous contact with them.
---
Sustainable Development
SNF aims to be a key player in the water treatment sector and all related applications. The many initiatives we have undertaken in recent years to promote Sustainable Development, particularly in the environmental, social, and economic fields (energy balance sheet, carbon balance sheet, sustainable development report, social balance sheet, etc.), are closely related to our business activities. View our Environmental, Social, & Governance Report.
SNF is guided by the United Nations Sustainable Development Goals (SDGs). The SNF Group has developed a range of over one thousand products, in keeping with its goal to promote responsible chemistry and improve the quality of life for the world's entire population.
Products manufactured by SNF play a crucial role in protecting the environment, saving energy, and ensuring access to essential raw materials, and have gradually integrated the Ten Principles of the United Nations Global Compact into their policies.
SNF aims to achieve carbon neutrality (Scope 1 & 2) by 2050, reduce carbon intensity by 30%, and reduce water intensity by 20% by 2030.
Corporate Social Responsibility
SNF IBERICA voluntarily and publicly committed to comply with the following internal regulations and positions that it has developed on matters related to Corporate Social Responsibility:
Ethics and conduct standard: Establishes the general guidelines that must govern the conduct of the company and its employees, acting in accordance with the law and respecting the ethical principles of our culture.
A policy of respect for people and their diversity: Our business practice is based on the dignity of people and is expressed in the commitment to respect and promote human rights in our area of ​​influence.
Safety, health, and environment policy: The safety, health, and well-being of all SNF employees and the protection of the environment are of the utmost importance to our group, and are fundamental aspects of efficient business practice.
Community relations policy: We maintain a social commitment to dialogue and participation in search of mutual benefit.
Quality policy: Excellence in management through continuous improvement guides our strategy. The principles of excellence are part of our ethical and professional values.
Energy efficiency policy: We assume the commitment to efficiently use energy in our facilities and activities to preserve natural resources, reduce atmospheric emissions and contribute to mitigating the effects of climate change.
Position on climate change: We share the concern of public administrations, citizens, and society as a whole regarding the impact on the climate that human activity is causing and will continue to cause in the future with consequences that are still unpredictable.
Position on biodiversity: The conservation of natural habitats and biological diversity, and their link with socioeconomic development is, today, an aspect of growing social interest. We share this concern and assume respect for biodiversity in the planning and development of our projects.
Economies of Scale
SNF can better control costs, maintain finished product inventory, and assure that our products are of the highest quality.  We manufacture key raw materials at our ISO 9001:2015 certified facilities and have multiple vendors for some of our other key raw materials.
Leveraging these advantages enables SNF to offer the following benefits:
Lowest market pricing
Reliable product sourcing
Extensive product range available from a single source
Economic polymer equipment sourcing/support
Targeted training and support services
Experienced field support staff
Supply Chain Reliability
SNF strives to meet the growing demands of the markets we serve – keeping sight of our individual customers' needs and supply requirements for cost-effective solutions. In support of our global mission to be the largest and lowest-cost producer of water-soluble polymers, SNF provides stability, global purchasing power, systems integration, production assets, inventory, and logistics to help keep our costs in check, and to offer reliable supply to our valued customers – even as market conditions and environmental factors outside our control occur in the market. It is SNF's desire to minimize any potential business or production interruptions.
Facility and Product Certifications
ISO
ISO, the International Organization for Standardization, is an independent, non-governmental organization, the members of which are the standards organizations of the 164 member countries. It is the world's largest developer of voluntary international standards and facilitates world trade by providing common standards between nations. Nearly twenty thousand standards have been set covering everything from manufactured products and technology to food safety, agriculture, and healthcare. Use of the standards aids in the creation of products and services that are safe, reliable, and of good quality. The standards help businesses increase productivity while minimizing errors and waste. By enabling products from different markets to be directly compared, they facilitate companies in entering new markets and assist in developing global trade on a fair basis. The standards also safeguard consumers and the end-users of products and services, ensuring that certified products conform to the international minimum standards. SNF location in Spain have been certified to meet the standards of ISO:
RCMS Certification
Many SNF products are also certified as NSF International approved products for use as Water and Wastewater Treatment Chemicals.  A listing of certified products can be found here:
---