SNF, headquartered in Andrézieux, France, is a leading global producer of water-soluble polymers with primary manufacturing sites in France, the USA, and China. Over the last 40 years, SNF has developed expertise in polymer chemistries designed for specialty markets, such as personal care and cosmetics.
SNF makes the best use of the newest polymerization technologies for synthesizing and manufacturing anionic, cationic, amphoteric, and nonionic polymers. As an added advantage, SNF is back-integrated in the most strategic monomers to best serve our customers regarding product costs, quality, and supply.
This know-how in monomers, polymer design, and industrial process applications allows SNF to react and innovate according to changing trends and customer needs within the Personal Care market.
SNF's Personal Care Division offers a wide range of rheology modifiers, thickeners, and film formers that provide thickening, conditioning, or suspending effects, as well as various sensorial secondary benefits such as rich feel, glossy texture, and freshness for Skin Care, Hair Care, and Bath & Shower product formulators.
STRATEGICALLY PLACED PERSONAL CARE LABORATORIES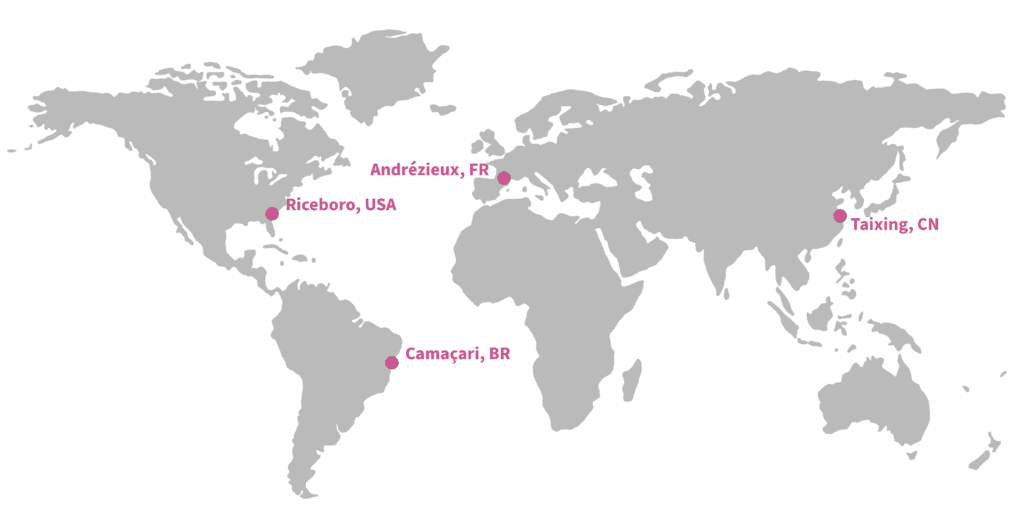 ---
SNF Personal Care Marketing Materials
SNF FLOCARE™ THICKENERS FOR PERSONAL CARE
CONTACT THE SNF PERSONAL CARE TEAM TODAY!