SNF is the world's leading manufacturer of water-soluble polymers and acrylamide monomer, which is the primary ingredient for polyacrylamide-based flocculants.  SNF U.K. is a supplier of polyacrylamide and associated products to the Municipal, Oil & Gas, and Industrial Markets, with head offices in Wakefield, West Yorkshire, and a major manufacturing site in Billingham, Teesside.
Billingham is the second major integrated production site for SNF in Europe and significantly increases the security of supply to U.K. customers and overall production capacity in the region.  The site is ideally located in a chemical manufacturing hub, with access to skilled labour and the scope for capacity expansion in line with future market and customer demands.
---
Keep Up to Date with SNF (UK) Ltd.
Supply Chain Continuity
SNF understands that security of supply is critical to our customer's operations.  Our experienced team has a proven track record in managing the supply chain, with effective risk management, contingency planning, and situation response forming the basis of our continuity of supply.  Key mitigation strategies include:
Contingency plans to source products from alternative SNF global integrated sites
Comprehensive S&OP process and proactive stock management
Key raw material continuity plans
Plant management
International and domestic logistics management with multiple major accredited intermodal freight companies and domestic logistics providers
SNF's Commitment to the North Sea and Enhanced Oil Recovery
The North Sea has been a major contributor to European economies for over fifty years and will continue to do so in the future.  The Oil and Gas Authority (OGA) has identified the value of Enhanced Oil Recovery (EOR) in extending the producing life of this basin.  SNF U.K. recently confirmed our commitment to the North Sea and EOR through the construction of a world-scale manufacturing plant for EOR polymers at our Billingham site in Teesside.
As producers look to the future of the U.K. Continental Shelf (UKCS), it's clear that alongside new exploration efforts and smarter technologies, extra efforts will be needed to support existing assets as they approach the end of their productive lives.  Central to those efforts will be chemically enhanced oil recovery (CEOR) programmes.
Also known as 'tertiary oil recovery', EOR is a catch-all covering any operations that use additional techniques beyond natural reservoir pressure, pumps, or water injection to return oil and gas to the surface.  Typically, this may include injecting gas, specific blends of saline water, and/or bespoke chemicals, all of which help push more hydrocarbons out of the reservoir structures faster, and boost recovery.
In support of wider Maximising Economic Recovery (MER UK) plans, the OGA has developed an EOR strategy which includes these technologies, and explicit support for the economic development of at least 250 million barrels of oil equivalent (boe) of incremental reserves – primarily through polymer CEOR programmes – over the coming decades.  This involves working with operators and the supply chain to support new and existing projects and to drive risk reduction via technical and economic improvements.
SNF U.K. is set to play a key supporting role in these efforts as a key supplier of bespoke polymers for the CEOR process.  SNF has been involved in many of the large-scale CEOR projects commissioned to date across the world.
---
SNF U.K. LIMITED - Service Where You Need It
Wakefield is home to SNF U.K.'s customer supporting departments including Technical Laboratory, Field Technical, Customer Engineering, and Customer Service.  The close cooperation of these departments is central to our ability to support our customer base as effectively as possible.
Technical Laboratory
Product selection test work – selecting the optimum products to meet our customers' needs
Sludge/substrate characterisation –working with customers to identify process improvement opportunities based on substrate characteristics (e.g., seasonal changes in municipal sludge quality)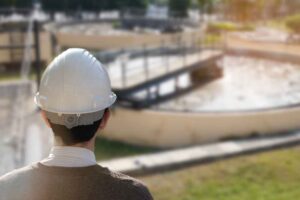 Field Technical Services
SNF U.K.'s team of Technical Service Representatives provides on-site process optimisation and problem-solving expertise to support our customers in meeting their performance targets:
Managing product trials in cooperation with customers ensuring a smooth transition to best performance
Emergency troubleshooting support to help customers solve their process problems
Understanding customer challenges and how we can support with technical solutions
Customer Engineering
SNF U.K.'s Customer Engineering Department supports our customers with the design and build of water-soluble polymer storage, make-up, and dosing equipment and offers the following benefits to our customers:
 Hire fleet & temporary dosing equipment for use in trials and in response to emergency breakdowns
 Servicing and maintenance packages to maintain asset performance and prevent unforeseen breakdowns and knock-on consequences
 Working in conjunction with SNF's field technical team and customers to provide solutions to application and process challenges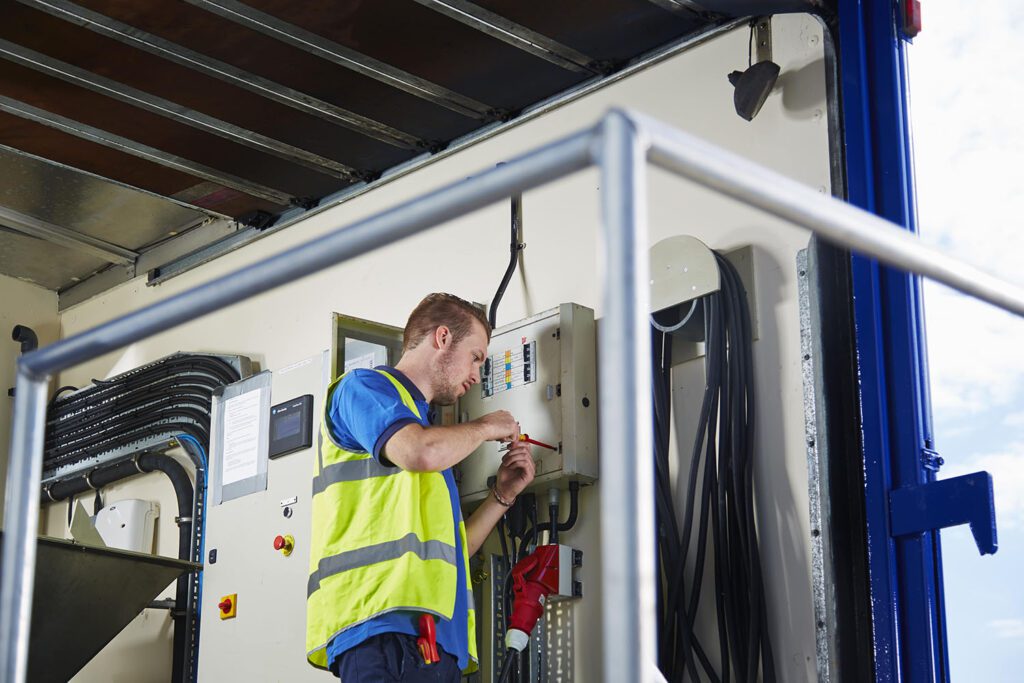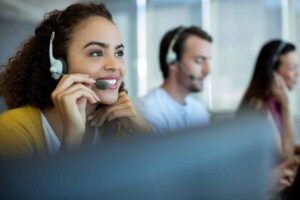 Customer Service
Dedicated team for customer service communication and enquiries based in our UK head office in Wakefield, ensuring continuity & understanding of customer needs and requirements.
---
REGIONAL REGULATIONS / CERTIFICATIONS