For digital printing, the key is to hold ink deposits on the fabric surface before the drying step.
The aim is to also prevent flushing during fixation to obtain the best color yield and maintain an excellent print definition.
SNF has developed a specific range of products to pre-treat fabrics before digital printing with Reactive, Disperse or Acid inks.
FLOLUX™
A range of pre-treatment polymers to control the ink deposit, increasing the print performances such as definition and sharpness of patterns, color yield, and sharpness on the fabric.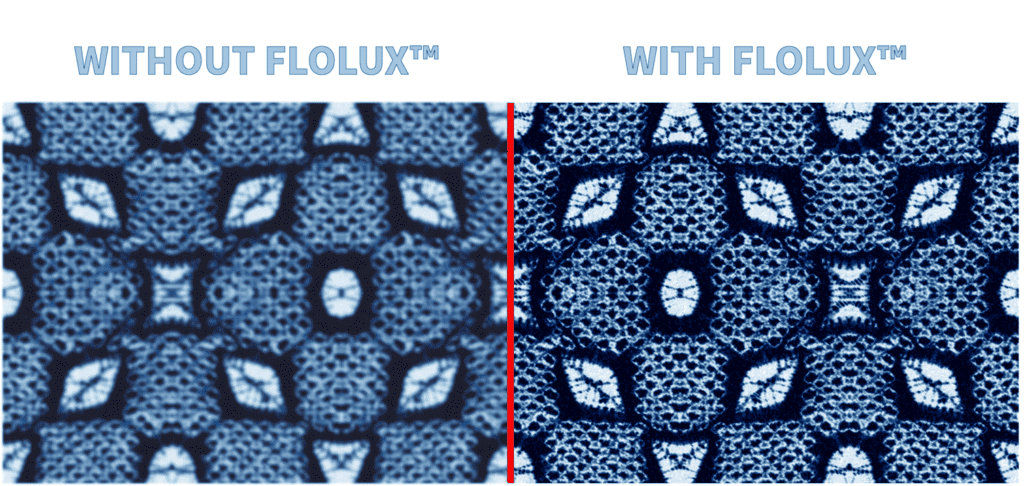 ---